Isn't it poetic that with the decade coming to an end it is also a start of new generation of consoles, and with the old consoles retiring we have a lot of great games to look behind in the past decade? It might not seem like a lot but if you look at a game release in 2010 and compare it with something release this or the last year the changes are extraordinary. I think this decade is when the gaming industry started looking at video game story telling with the same level of seriousness as the movies and the results are there for it. Let's take a look at some of the best video games of the past decade.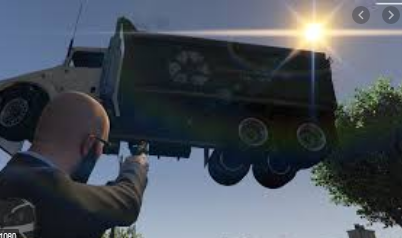 GTA 5, has to be at the top of that list, like or hate it you have to agree on the fact that this game changed the gaming industry, even the sales show for it. It is one of the highest selling games of all time and for good reason. It is still going strong because of the strong modding gta culture, even the company itself, Rockstar, encourages this.
From the same studios we have red dead redemption two, the level of detail on this game had the notice of people who don't even talk about or know about video games. The story combined with the character arc was something out of this world.
God of War, just when you think a franchise is over the developers come up with something which can be considered to be the best one in the whole series, the game not only being highly entertaining was highly emotional and maybe the best father son duo we have ever seen on a video game.